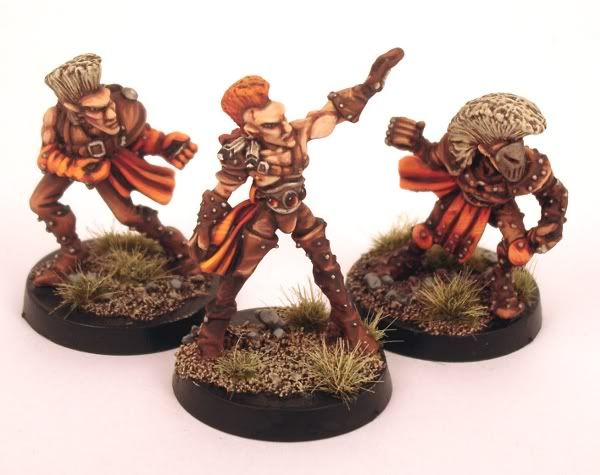 Ok then... here's the newest batch of 2.ed.blood bowl elves.
My eyes are getting much better (thanks for the concern, guys!), and though I feel these aren't my best minis ever, I'm still happy they could be done at all :)
And here's a groupshot fo the elves done so far.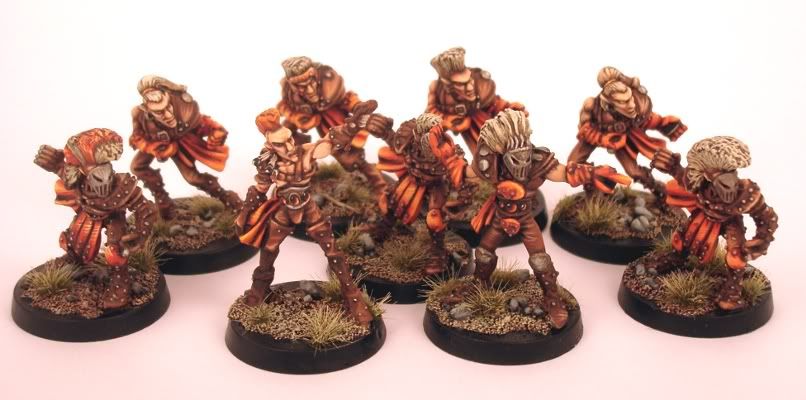 I still have to paint something like 7 linemen and a treeman.
I'm looking forward to the treeman, but I'm a little concerned about all those linemen... I remember thinking they where incredibly cool back in the days with their mohawks and 'come and get some'-attitude, but now I'm not so sure...Actually I feel they're the weakest sculpts of the bunch.. hmmm...