For now, I'm done painting 'Super Dugeon Explore' miniatures.
Here's the final groupshot: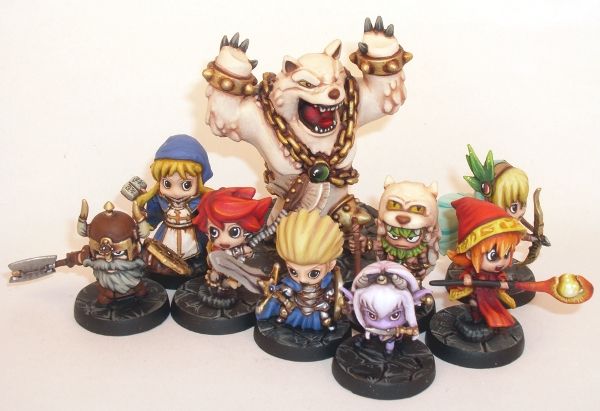 These miniatures was great fun painting. Although they seem pretty easy, there certainly are pitfalls... The big eyes for example... I have spend
a lot
of time trying to get them look right, and could have spend even more, but enough is enough.
Here you have some shots of them in pairs: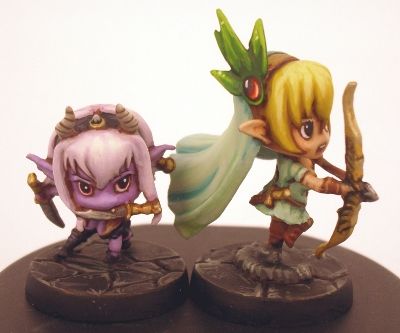 These turned out better than I had feared. The rogue is merely one big head, and the details on the body are quite hard to pick out. The ranger is likewise short of sharp details. But in the end they got ok. Saved by their big heads I guess.
The cleric and the barbarian was somewhat disappointing. While the cleric is simply a bad sculpt, the barbarian seemed far more promising. But in the end I couldn't make her look as good as I had hoped for.
What now? What miniatures are to be painted now?
Rumours are, there will be no Giant Fanatic tournament this year (alas!) - And what are then to become of my Blood Bowl Norsemen?? Only time will tell. Stay tuned to find out!