Back from Giant Fanatic 16
I have been to a real tournament, and I have actually played Blood Bowl!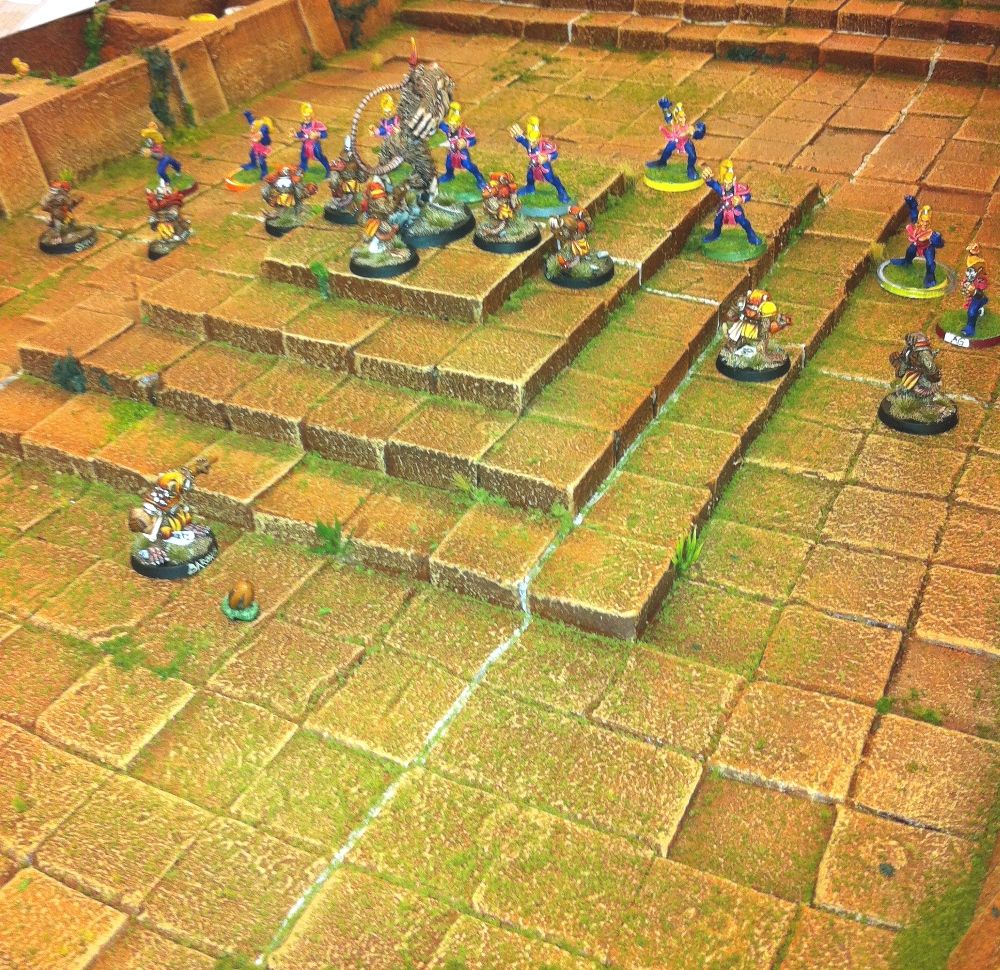 Here's a snapshot from one of my six games during this weekends Blood Bowl tournament. Notice the cool field made by Sonny Bundgaard. In this match my tactics worked out perfectly: injure the oppponent and then go score a touchdown. I made 5 casulties against this proelf team... The match afterwards I managed 8 casulties and still lost 1-0... Had some real bad luck in between injuring slanns (.. ok I admit - I wasn't quite sure about how to play those slanns...and unfortunately they turned out to play quite good).
In the end I came up fourth with 3 wins, 1 tie and 2 defeats.. I did however make the most casulties (23) and won best painted team as well... (again, admitted - blood bowlers don't seem to spend as much time painting miniatures as they do drinking beer and talking footballtactics)
I played with this team - FC Tusindmus: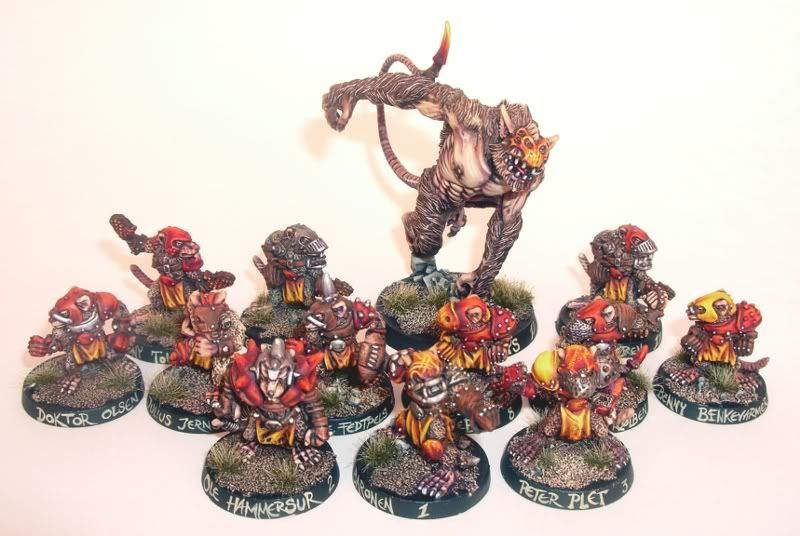 Saturday was fleamarket-day as well... and I ended up with this lot of miniatures: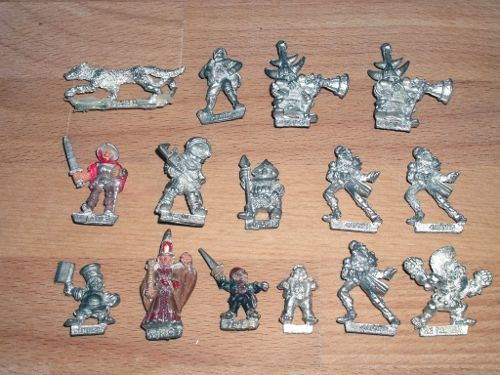 Was it worth some 21£? I did try to haggle...
All in all it was great to see some action, some incredibly well painted armies at the warhammer-tournament, and I really want to paint some more miniatures soon :)