I was actually in the middle of my new blood bowl project - a team of norsemen, when this commisionjob turned up: 9 heroes for Super Dungeon Explorer.
I have never played the game, but it seemed like an interesting challenge :)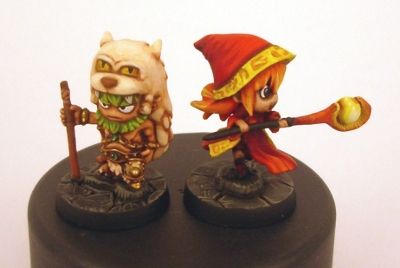 Here's the first two: The Deeproot Druid and the Ember Mage.
I have chosen to follow the official artwork relatively close... more will follow...