While I wait for some time off (from family and other duties) to paint the chaotic dwarf from Clam miniatures, I'll post you a wip-photo of the norsemen for a upcoming Blood Bowl team: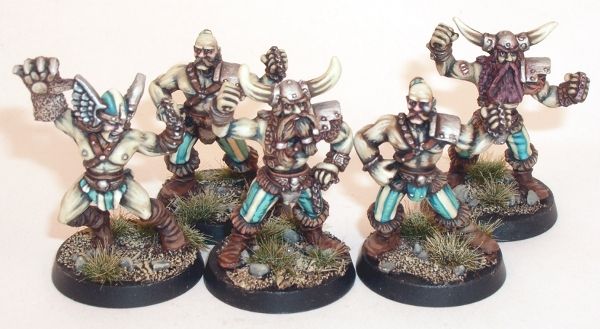 5 gw norsemen. None of them totally finished when this photo was taken.
I have tried giving them a cold frosty look - red noses (of course) and blue glazing on the skin... They tend to look a little bit messy... I'm not sure the time put into them pays off, but I hope to see a finished team of them on the field someday.
Back to the chaos dwarves now.... focus...